ABOUT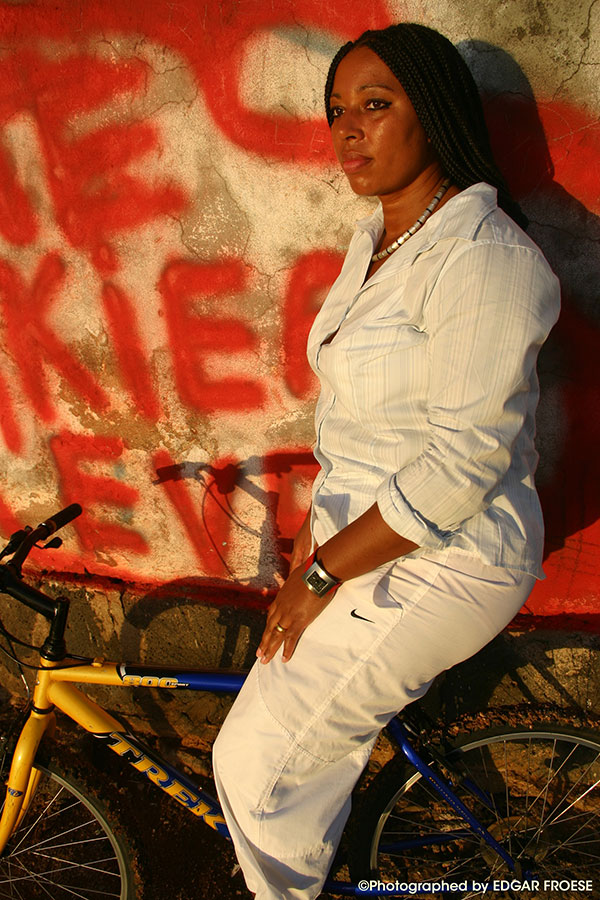 ENGLISH
The expressive, mainly large formatted and brightly coloured paintings of artist Bianca Froese-Acquaye leave no option to the viewer: softly but firmly they direct their eyes to the expressive compositions while making clear: these paintings develop a hypnotic life of their own.
With an unusual eruptive impulsiveness, Bianca Froese-Acquaye's pictures tell stories from worlds of surreal dreams and feelings, from archaic sources of her own unique mentality and spirituality, talking through neo-cubist and abstract elements: a universal language which through its harmonic and predominantly pure colour compositions does not need translation.
In 2001 the well-known electronic band "Tangerine Dream" commissioned a cycle of 16 Paintings to the theme of "The Divine Comedy – Inferno/Purgatorio/Paradiso" for CD-covers-artwork.
Diverse exhibitions in Germany and abroad as i.e. (no full listing):
2022 GALLERY 238 (Amsterdam, Netherlands) – Solo exhibition – OPENING on 26th March
2021 GALLERY 238 (Amsterdam, Netherlands) – Group exhibition – OPENING in November
2021 Dante Society London – Group exhibition on the occasion of Dante Alighieri's 700th Anniversary of Death – 3rd – 30th September
2019 Ballhaus Rixdorf (Berlin, Germany)
2017 Haus der Berliner Festspiele (Berlin, Germany)
2016 MORGENSTERN-STIFTUNG Berlin together with EDGAR FROESE
2016 Haus der Berliner Festspiele (Berlin) together with EDGAR FROESE
2010 Private Exhibition for special event in London (UK)
2006 URANIA VIENNA together with EDGAR FROESE (Vienna, Austria)
2005 Theater Brandenburg (Brandenburg, Germany)
2004 moq-ART NOW Gallery Berlin together with EDGAR FROESE
2002 DORINT Hotel Gendarmenmarkt Berlin
Bianca Froese-Acquaye lives and works in Berlin and Vienna. Besides her painting activity, she runs the music label EASTGATE MUSIC & ARTS (Tangerine Dream) representing the pioneers of electronic music TANGRINE DREAM that her husband EDGAR FROESE founded in 1967.
Currently she is organizing and curating worldwide exhibitions for the band: See ZEITRAFFER at the BARBICAN MUSIC LIBRARY in London
The touring exhibition project shall go via New York, Los Angeles etc. and end in Berlin with the setup of a permanent SOUND ART museum for the pioneers of electronic music. See Tangaudimax