PAST EVENTS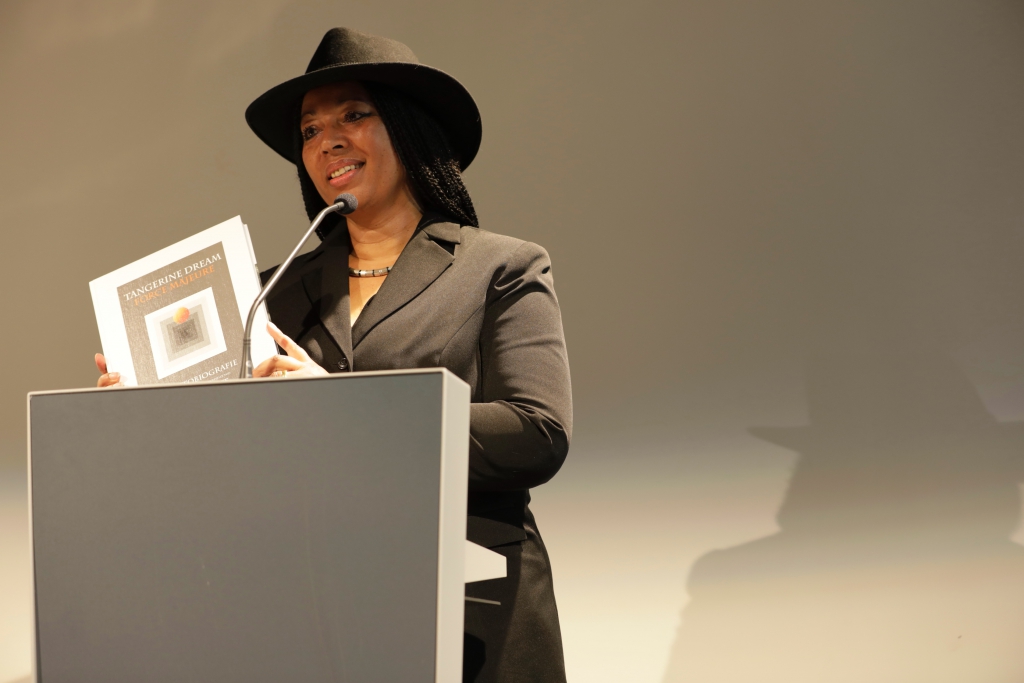 Reading on 10th June 2019 in Leipzig
10th June 2019 /5 pm
On the occasion of TANGERINE DREAM's concert at the Wave-Gotik-Treffen 2019 (WGT) in Leipzig, Bianca Froese-Acquaye will present Edgar Froese's autobiography FORCE MAJEURE to the festival goers. All who are interested in the unique story of Tangerine Dream's world-spanning career are invited to listen to Bianca's reading, which will start at 5 pm at "Blauer Salon". Address: Blauer Salon, Markt 9, 04109 Leipzig
TANGERINE DREAM concert: 10th June 2019, 9:45 pm, Volkspalast Kuppelhalle
Lesung in Leipzig am 10. Juni 2019
Anlässlich des TANGERINE DREAM-Konzertes beim Wave-Gotik-Treffen 2019 (WGT) in Leipzig wird Bianca Froese-Acquaye den Festivalbesuchern die Autobiografie FORCE MAJEURE von Edgar Froese vorstellen. Alle Interessierte sind herzlich eingeladen, der Lesung zu lauschen. Sie beginnt am 10.6.2019 um 17 Uhr im Blauen Salon. Adresse: Blauer Salon, Markt 9, 04109 Leipzig
TANGERINE DREAM-Konzert: 10. Juni 2019, 21:45, Volkspalast Kuppelhalle

LESUNG IM ZEISS PLANETARIUM BOCHUM
30. Dezember 2018 /18:30 Uhr
Anlässlich der zwei – bereits ausverkauften – Konzerte von TANGERINE DREAM im ZEISS PLANETARIUM Bochum zum Jahresende, wird Bianca Froese-Acquaye eine Lesung (in deutscher Sprache) aus EDGAR FROESEs AUTOBIOGRAFIE "FORCE MAJEURE" im Foyer des Hauses halten. Ticketinhaber sind herzlich willkommen.
READING IN ZEISS PLANETARIUM BOCHUM
30th December 2018 /6:30pm
On the occasion of the already two sold-out concerts of TANGERINE DREAM at the ZEISS PLANETARIUM Bochum (Germany) at end of the year, Bianca Froese-Acquaye will perform a reading (in German) from EDGAR FROESE'S AUTOBIOGRAPHY "FORCE MAJEURE". Ticket holders are cordially invited.