NEWS
Update on the Vernissage at GALLERY 238: Postponed
It is with great regret that I have to inform you today that the gallery owner has to postpone the vernissage (including the TD mini concert) announced for Friday, 03rd June 2022, once again for important private family reasons. We are very sad about it, especially since the Covid wave has already twice put a spoke in our wheel, but sometimes certain life situations require to take a different route from the originally intended….Till now there is no replacement date, which I must first find together with the gallery owner and the band, but we will announce it as soon as possible.
Nevertheless, the gallery can of course be visited by you (opening hours are below), because the location is generally very interesting, represents exciting artists and there are already a few paintings of mine hanging there.
Warmest regards,
Yours,
Bianca Froese-Acquaye
gallery238.com
Brouwersgracht 238
1013 HE  Amsterdam
Opening Times: Fridays and Saturdays from 12:30 pm until 5 pm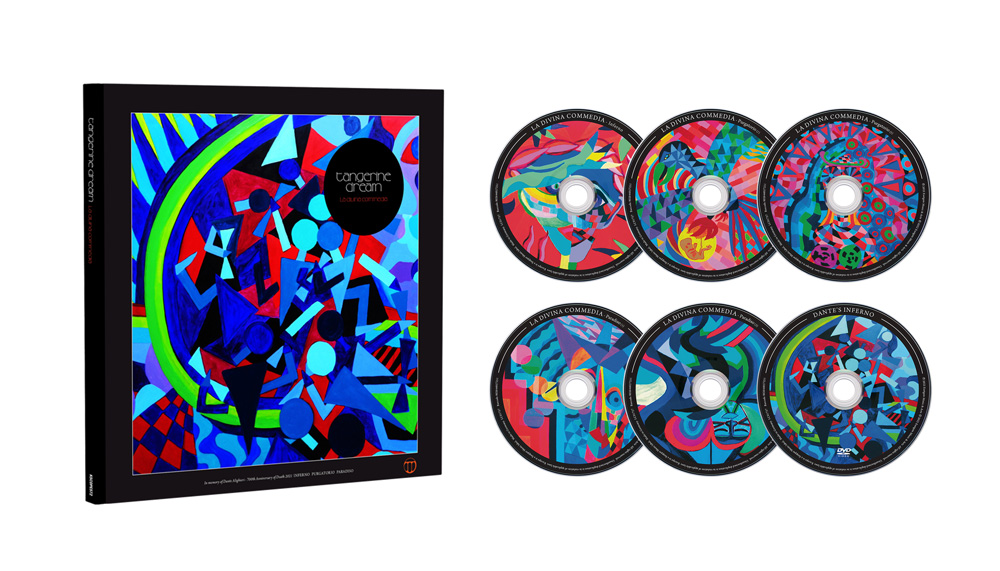 New Release: La Divina Commedia Box Set (Limited Edition)
In memory of Dante Alighieri (700th Anniversary of Death in 2021) and Edgar Froese (7th Anniversary of Death in 2022)
Tangerine Dream presents La Divina Commedia, the new 6-disc deluxe hardback book set covering the trilogy of Inferno, Purgatorio, Paradiso in addition to a live concert DVD filmed at Castle Nideggen, Cologne in 2002. At the centre of the set is a book featuring extensive liner notes by Wouter Bessels, an essay by Bianca Froese-Acquaye and previously unseen photographs from Edgar's private archives.
All albums have been remastered by Harald Pairits especially for this limited edition set.
Release date: 27th May, 2022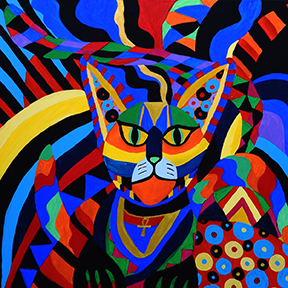 NEW FINAL UPDATE on the Vernissage at GALLERY 238 in Amsterdam/Netherlands
My solo exhibition and vernissage at the GALLERY 238 in Amsterdam will now be on Friday, 3rd June 2022. Due to the Covid circumstances the gallery owner and me waived an opening on 23rd October 2021.
I'm very much looking forward to meet and greet you at one of the oldest and biggest galleries in town – gallery238.com – and I'm going to exhibit a lot of my large-format wor